"Creating ways
through customers"
Channel Management
Trade Marketing
Catch, retain and fidelize, key words in any marketing campaign, are our objectives.
We lead the management of the trade marketing's plan analysing thoroughly the four commercial pillars: information systems, distribution systems, channels development and human resources.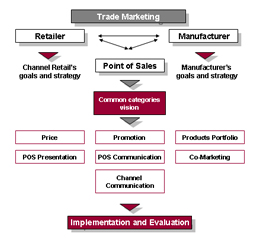 We work together with our customers in the point of sale action plan design (campaigns, promotions, incentives) and possible activities of cross-selling.